Discussion Starter
·
#1
·
1993 LWB 4.2 motor, 124K
no spark. I've decided to replace my distributor because it looks original.
is putting this high end distributor worth it?
Triumph TR8 and Pre Serp Rover V8 123 Ignition! Fully Programmable via Bluetooth!
thewedgeshopstore.com
Order your Distributor Electronic Programmable Slot Drive - RB7459E123 - 123 Ignition ⛽ Fast, worldwide delivery ✈ British car experts ♚ PayPal & other payment options ⚑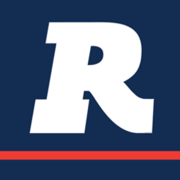 rimmerbros.com
or should I just stick to the regular distributor like this:
We have a New Ignition Distributor Assy. Fits: Defender 110 Range Rover Part Number: ERR4738 FREE SHIPPING TO THE LOWER 48!
any input will be appreciated
Andrew