Discussion Starter
·
#1
·
1993 Range Rover SWB County Asking $10,750. Located Annapolis, MD
Purchased 3.5 years ago, driven about 10k miles. All items done by myself except where noted. Detailed spreadsheet available showing work and fluid changes for the last 3 years. Lost garage, need to sell.
● Previous owner rebuilt the engine less than 15k miles ago
○ Recent compression test showed all cylinders between 130-150
● LT230 Transfer case swap with interlock solenoids removed (also removed from shift mechanism for improved reliability)
● Detroit True Trac installed in front and rear differentials with new pinion seals
● Front and rear axles:
○ All seals replaced, cv joints repacked, wheel bearings repacked, gaskets replaced. No axle leaks
○ Rear differential has Southdown diff guard
● Air Suspension: Fully functioning (amazing ride)
○ Bags replaced with Arnott air bags
○ Compressor rebuilt, valve body resealed
○ All O-rings replaced, holds air for many days
○ Manual air recovery system installed (in case of failures, you can fill each bag individually with an air hose)
○ Fittings added to air tank for pressurizing or filling tires
○ EAS cable for linking to laptop software
● Suspension:
○ Bilstein Shocks (4) and steering damper
○ Front and rear
■ All suspension bushings replaced
● Radius arm
● Panhard Rod
● Triangle Bushing
● Sway bar bushings
● Sway bar end links
● Top link rear suspension
● Rear A frame ball joint
● Steering:
○ Tie rod ends and track bar ends(4)
○ Alignment (tracks very straight, tires wear evenly)
○ Power steering box seal replaced
○ Tires in great shape
● Brakes:
○ Previous owner replaced ABS pump with new less than 15k miles ago
○ All discs run true, no pulsing or pulling, stops straight, lots of front pad left
○ Rear pads thin, new rear pads included.
● Hoses:
○ Power steering hoses replaced
○ Oil cooler hoses replaced
○ Automatic transmission cooler hoses replaced
○ Coolant hoses all in good shape
● Electrical:
○ Pertronix distributor
○ Pertronix coil
○ MSD ignition wires
○ New spark plugs
○ Odyssey Battery
○ Fusible links removed and replaced with later style fuse box
■ All new wire circuits documented and labeled
○ New Alternator
○ New starter cable, alternator cable, ground cable (cables replaced with marine grade boat cable larger than stock, fully shrouded, and heat shroud protected where needed)
● Exhaust:
○ New Cat-back exhaust
○ New catalytic converters less than 15k miles ago
● Fuel
○ Fuel pump replaced
○ Fuel filter replaced
○ Fuel pump locking ring and gasket replaced
● Sound
○ Alpine stereo with bluetooth, Pandora, remote microphone, usb cable. Installed with custom surround to allow rear outputs.
○ Alpine PDX-V9 amplifier with three pairs of RCA cables run for full subwoofer control
○ MB Quart component speakers with separate tweeters in the front and 4" speakers in the rear
○ Subwoofer replaced
○ All speaker wires replaced
● Convenience
○ Remote Start with keychain lock fob
○ Door lock actuators all replaced
○ Air Conditioning: works well, compressor leaking slightly
● Interior:
○ New tactical grade custom front seat covers from Kexby (Front seats in good shape)
○ New headliner
○ Interior shows well, console fell apart and has been rebuilt/reinforced
○ All wood and instrument binnacle was covered with synthetic leather
● Rust:
○ Originally sold and spent most of it's life in Georgia
■ I sought out a southern vehicle when I purchased it and had intended to keep it for a long time
○ Frame treated with Eastwood rust prevention
○ Inside doors treated with Eastwood rust prevention
○ Passengers footwell had rust under the sound deadening. Fully ground out and repaired with aluminum panel, stainless screws, Eastwood body caulk.
○ Removed all carpets and treated all surface rust I found with POR 15.
○ Rear hatch currently showing some rust spots
○ Frame showing surface rust near muffler (pics available)
● Extras:
○ Front 2" receiver hitch
○ Warn X8000i on frame with receiver hitch, new cables and connector
○ Numerous spare parts including 2 additional EAS boxes
○ Thule roof rack with uprights and load bars
○ Range Rover rubber floor mats front and rear
○ Original Range Rover load space hard plastic liner
○ Rubber load space liner
● Items needing attention:
○ Cruise control
○ Heated seats
○ Front heated windshield (suspect relay, waiting for winter to test)
○ Driver side window needs troubleshooting (will do if I have time)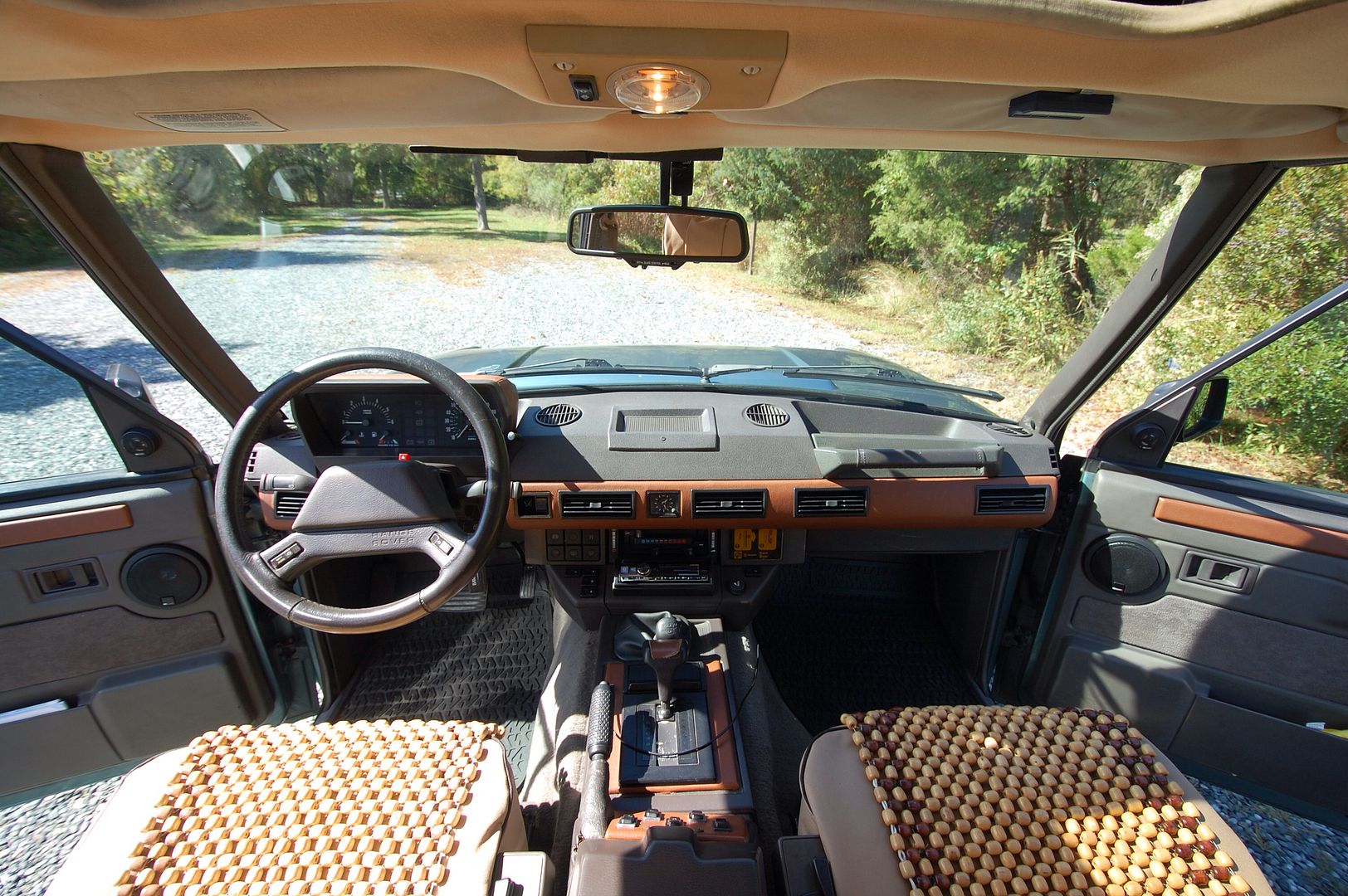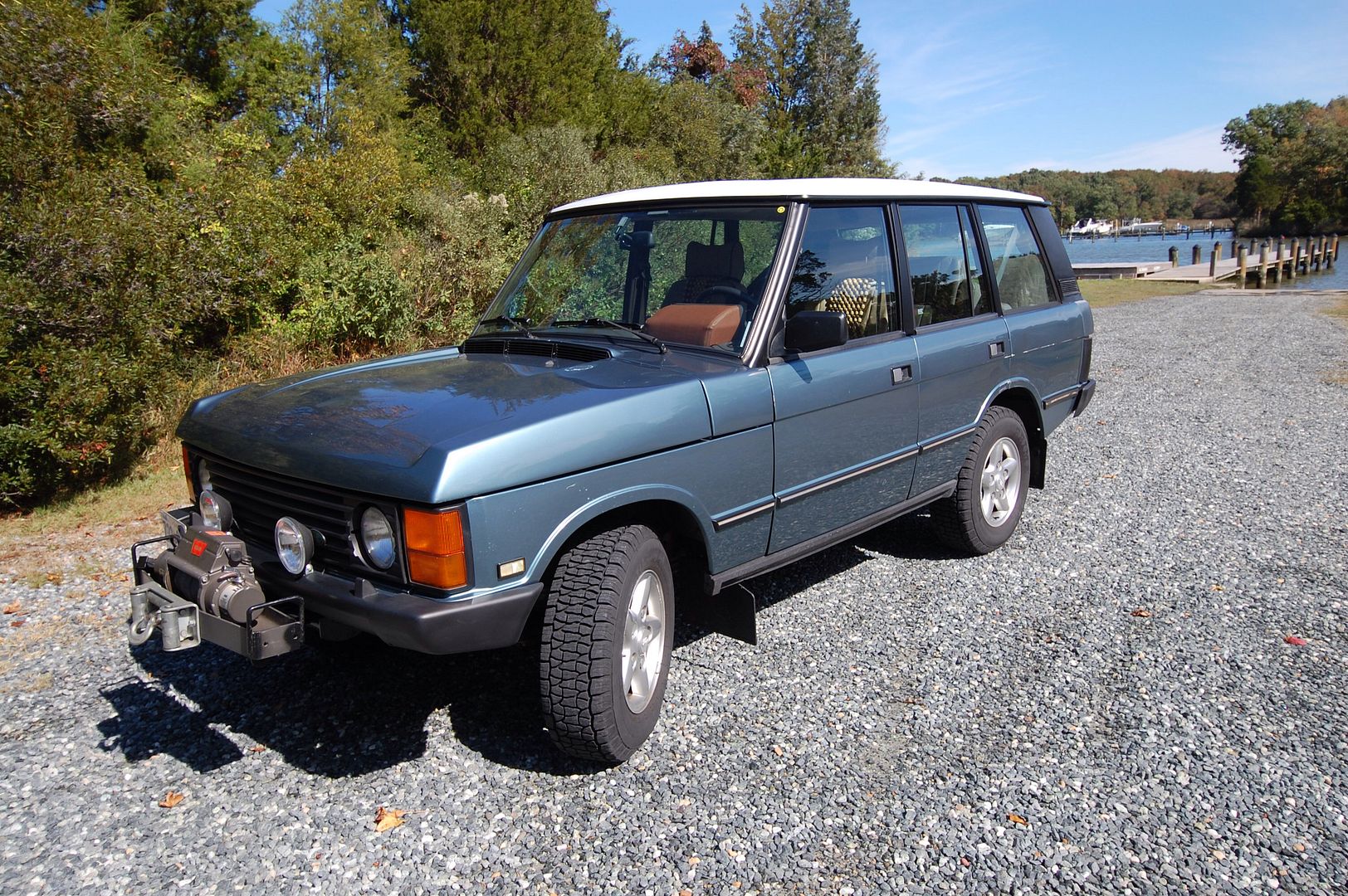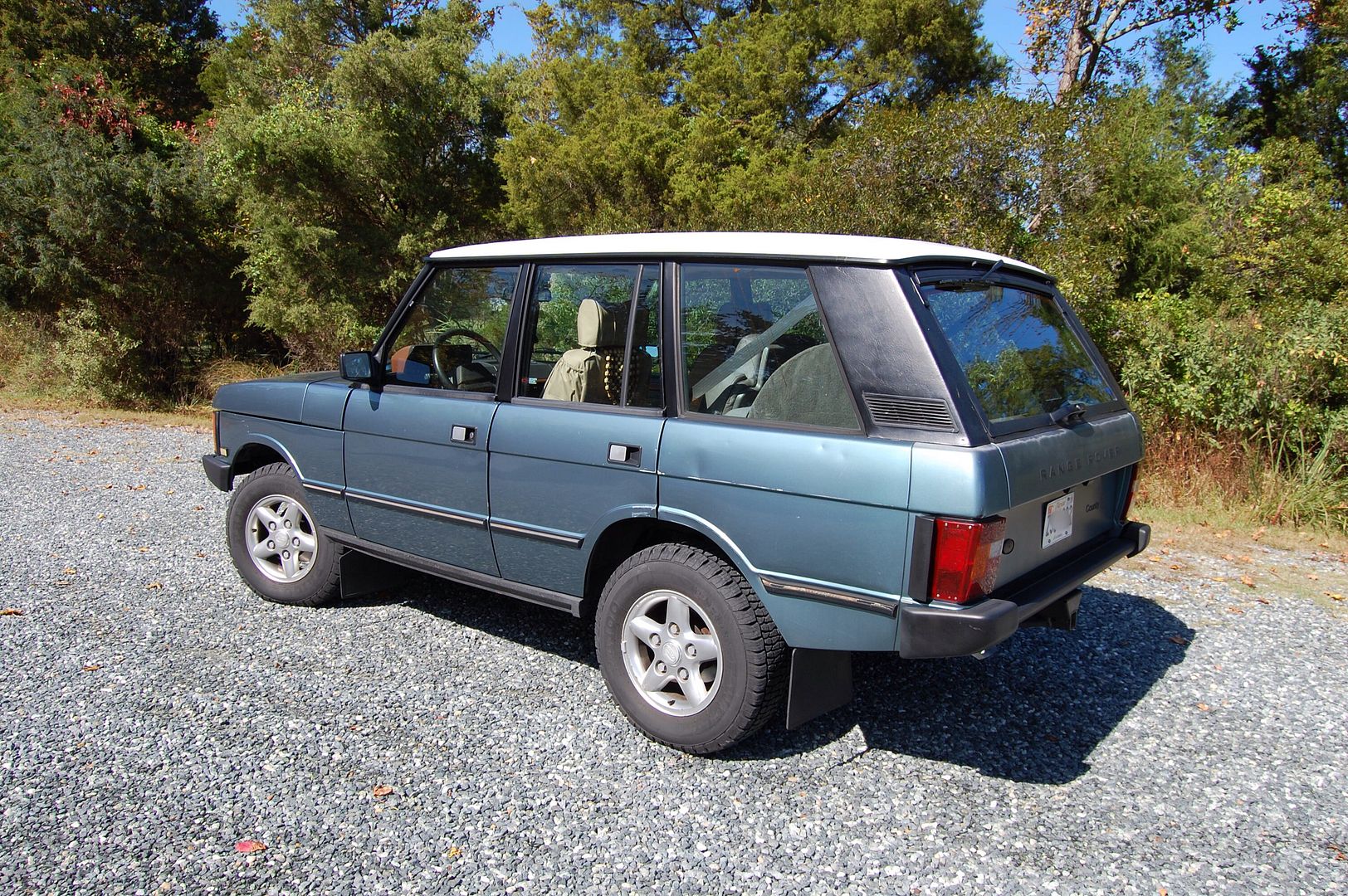 More Pics:
1993 Range Rover by kevinaclist | Photobucket
Contact me at kevinaclist at g mail for fastest response. I'll check the pm and forum less often.