I was tired of the standard 18" rims and the Bridgestone's were worn out. So I started cruising Craigslist. Well I came across a set of RRS 19" rims for cheap that I really liked the style of.
So of course I bought them. Then I started looking into tires, street tires gave hundreds of options. Anything more aggressive was few and far between. Goodyear had a kevlar AT and the Duratrac which were pretty decent looking. I had come across a MT though from a small newer company named Atturo. They had the Trail Blade MT in a good size 19" (255/55R19) So I got a set ordered from them directly as they are a Illinois based company I had them the next day.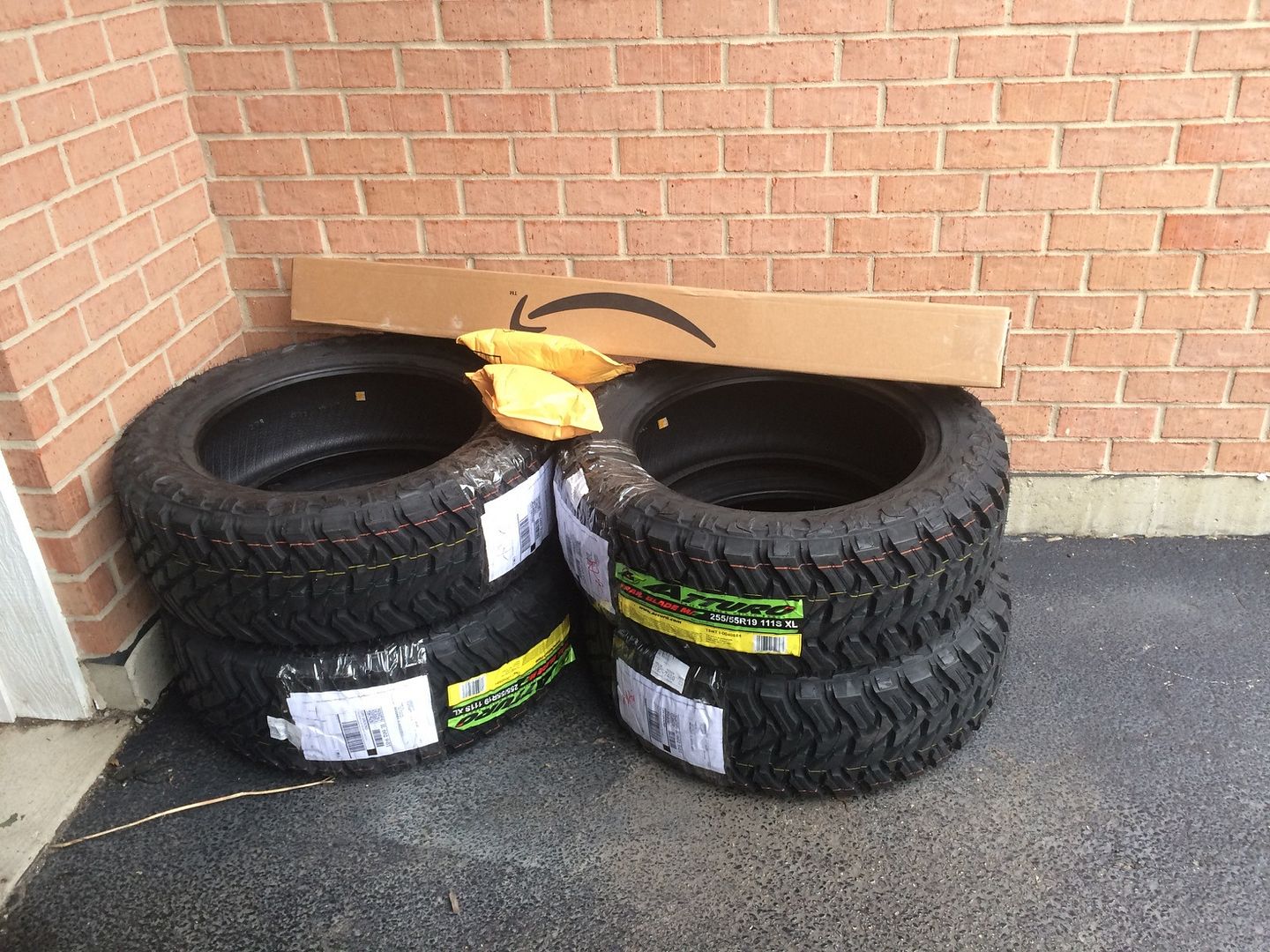 I also got the hub centric rings I would need on the way from the guys at Lucky8. Only place I have found that offered a nice aluminium part instead of plastic. Great price on those as well.
So everything arrived and I got the tires down to Pep Boys in Crystal Lake for mounting and balancing.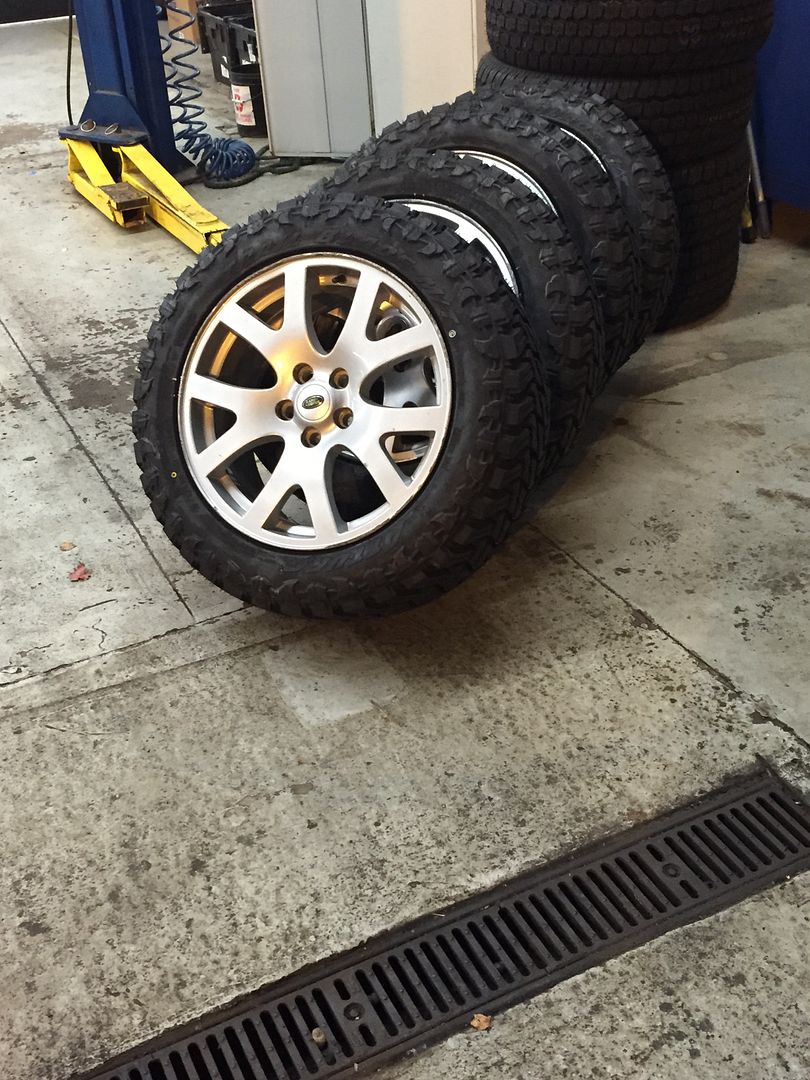 Then I finally got them mounted on the Discovery. I couldn't be happier with the look and ride. They definitely sound like Mud tires, not the worst howl I've heard but you know they are there. So far I've done about 75 miles of combined driving on them and I'm very happy.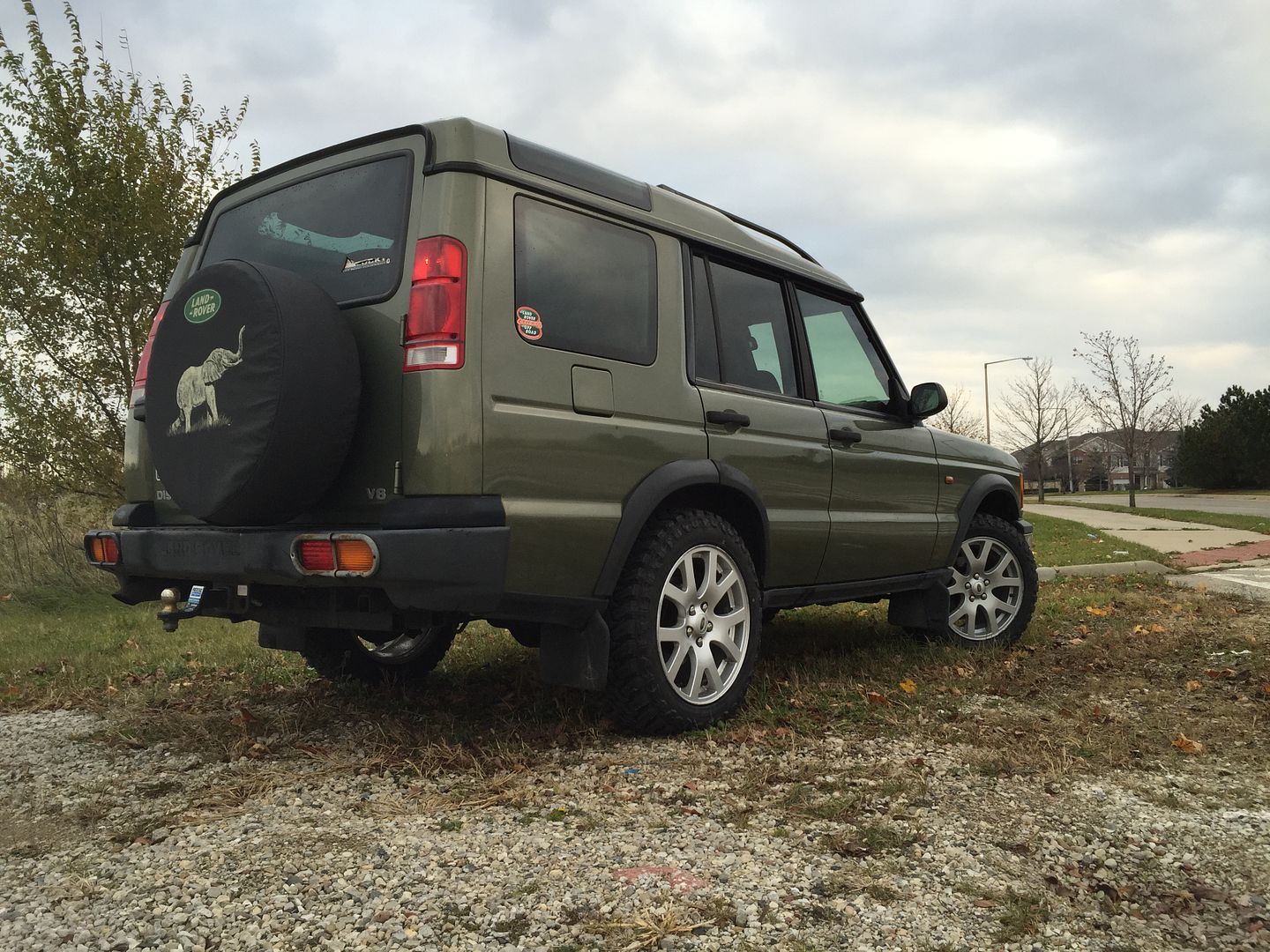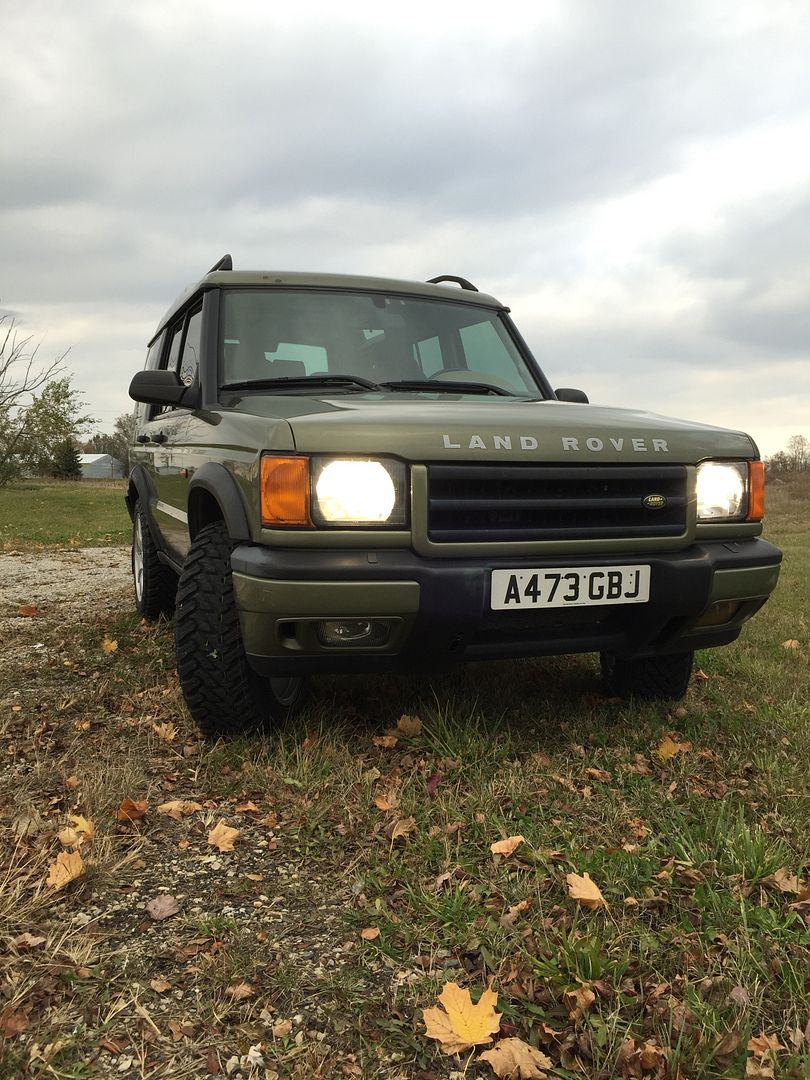 This weekend I'm driving 1400 miles round trip to Rovers on the Rocks. I hope to give them one serious workout