Discussion Starter
•
#21
•
Been a while since I really messed around with my D2... Ive gotten back into it now so heres an update on the whole AV system.
I ditched the old Pioneer for a new Pioneer Z140. I love it! Navigation, bluetooth, back up cam, awesome iPhone integration, Pandora, etc... It has everything.
This is the final result of "cleaning up" the dash that I made. I think it looks pretty good, and everyone I show is surprised its not factory. I know a real enthusiast would point it out in a second, but its not a show car and I like how it came out. The last feature I am missing is steering wheel controls... Ill have to custom program an aftermarket controller to work with the factory Rover system since no one makes anything.
Aside from the head unit, I added a small ported sub box and amp in the back. When its done, the average on-looker wouldnt think twice about it not looking factory.
Sorry for the crappy pics... I can never get the lighting right.
The box is a bit on the small side for a 12" sub, and I would probably have gone with a 10" if I were to do it again. The port exhausts through the factory vent. I still need to come up with a new mounting solution for the top and side panel with a grill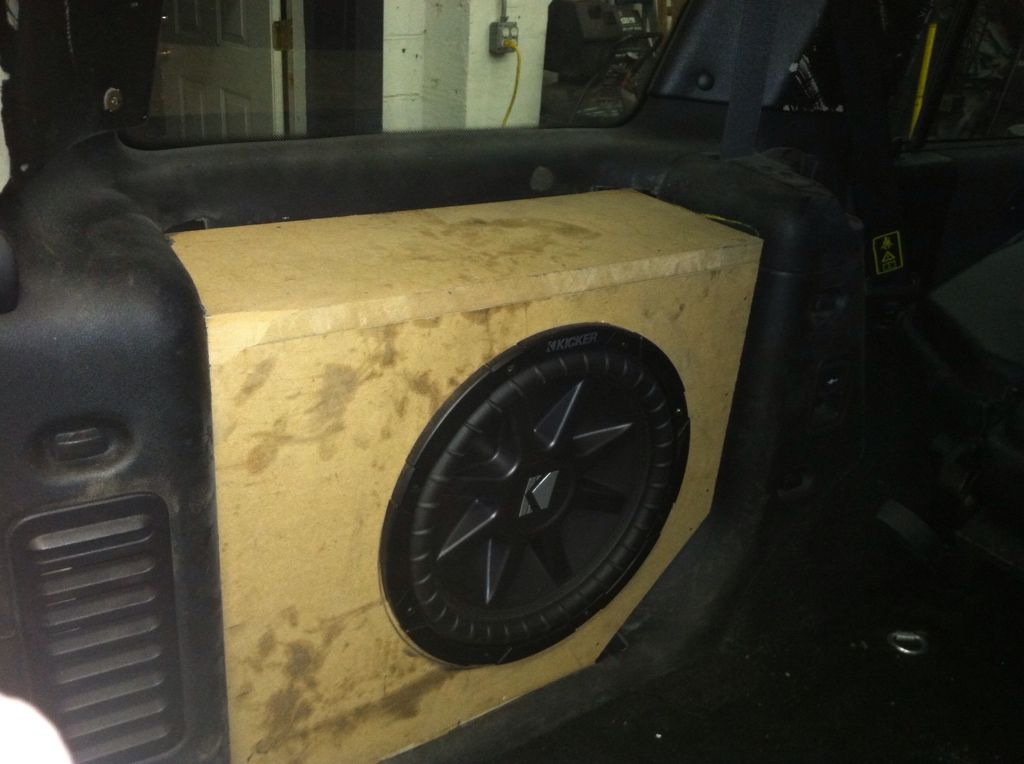 I used a Kicker DX500.1 Amp in the passenger side ccompartment... Just so happened that the mounting holes line up with the large push pins that hold the side panel on. Lucky break!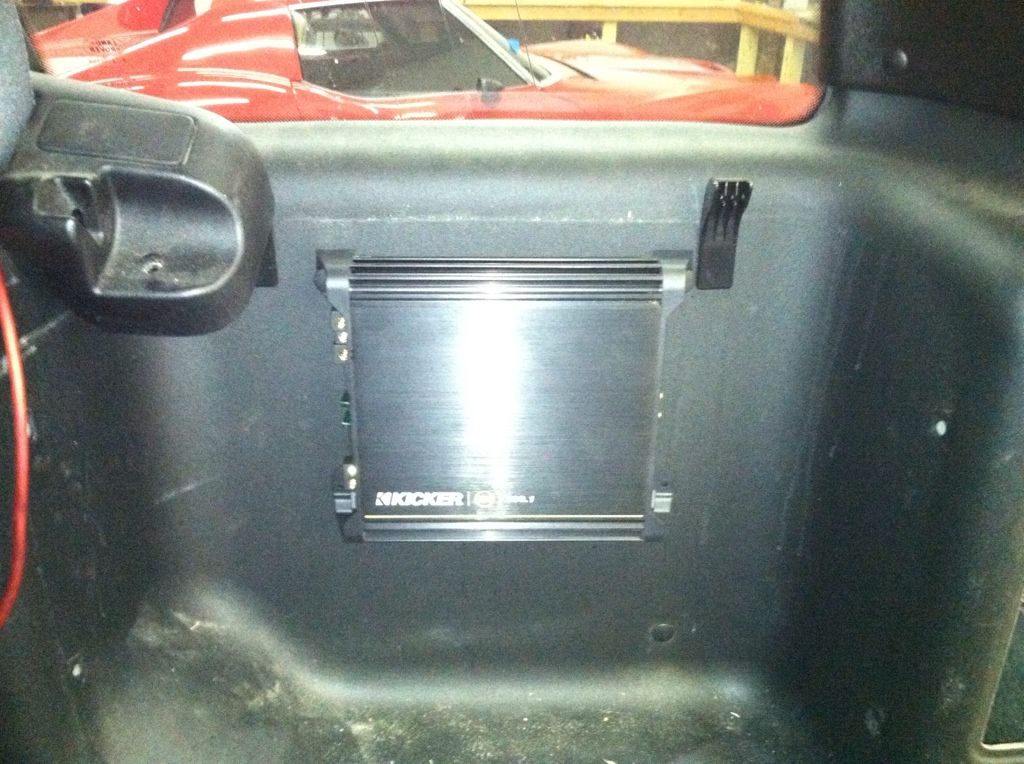 While I had everything apart, I went ahead and added a remote start system with Vipers "smart start" so I can start/unlock/lock it from anywhere. Great system! If anyone has any questions about wiring the remote start dont hesitate to ask... its really not too difficult on these cars