Discussion Starter
·
#1
·
Putting things back together after replacing the AC Evap. I have one wire with no obvious place to go- the one with the nut on the end. It is bundled in with the pigtails for the clock and the door lock switch. It's black and the nut isn't insulated, so I'm assuming it's a ground.
The wire's curves match those of the others coming from that bundle, but there's no place for it to go in the center instrument panel (that I can see). There's also no place I can locate within the length of the wire for it to connect to.
My helper was on that side and says he recalls having to disconnect it after the dash was unbolted, but I'm not trusting his recollection 100% as he doesn't remember where it was attached.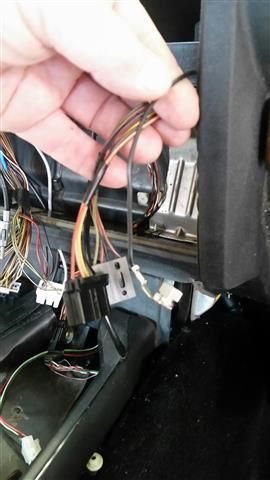 TIA!