Discussion Starter
·
#1
·
Good evening. First time posting here. Hoping someone here can point me in the general direction of where to focus my efforts. I have a 2007 LR3 SE with the V8. While driving my LR3, I get the warning "HDC Fault System Not Available" with the following lights coming on the dash (ignore the TPS light. That was flashes then goes solid every time I drive. I am getting them replaced this week):
Then about 3 seconds later, the dash beeps again and a new alert of "System Fault Special Programs Not Available":
About 5 seconds after that the dash alarms again and states "Special Programs Off" with an added dash light: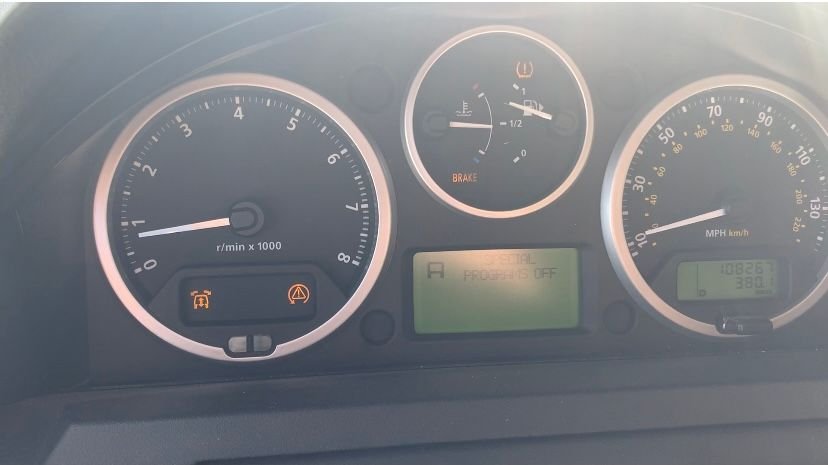 And finally, about 3 seconds after that it alarms again and states "Suspension Lowered":
The vehicle doesn't drive any differently other than it is lowered, but it will still let me drive highway speeds. Putting the LR3 in park, turning it off, then turning it back on and setting it back to normal ride height fixes it until it inevitably happens again. I don't lose any air in the suspension when parked overnight. It has happened pretty sparingly over the last 4 months or so, but in the last week you can drive more than 10 mins or so before it happens.
I tried searching for this topic here last night but was unsuccessful, (maybe i searched wrong?). Just from reading here last night, it seems like the slightest electrical issue can throw the entire vehicle out of whack. One issue to note that may be related: my back windows do not work. They randomly start working again here and there, but more often then not they do not work. Its always both the rear drivers side and passenger side working or not working in unison.
Anyone have any recommendations on where to start?