Discussion Starter
·
#1
·
This engine was built by a very well-known Rover engine shop. It didn't last long.
Everyone makes mistakes. And even the smallest one's can hurt you big.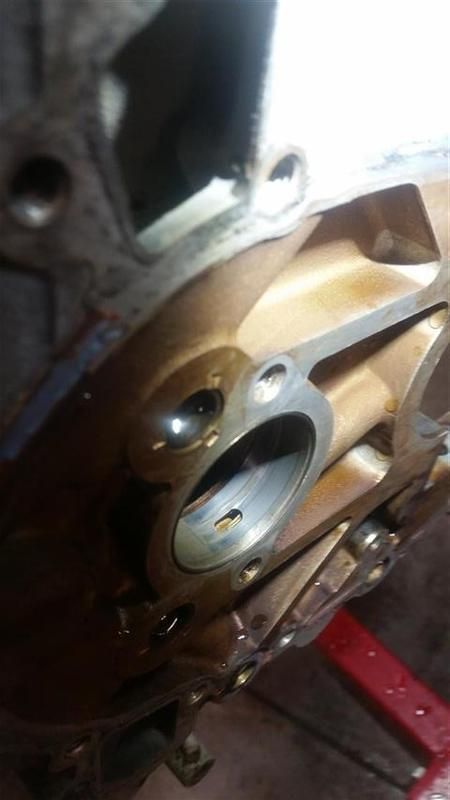 In this instance, the builder neglected to position the cam bearing correctly. They assumed that the bearing fits flush with the face of the block. They failed to follow one of the basic rules of engine building... always confirm that the oil holes line up with the cam bearings. The cam has an annular groove on the first journal, so not only was bearing surface contact reduced by about 20%, the groove wasn't being directly oiled. Add to that the oil gallery being half blocked and the build was doomed from that moment on. It didn't take long for the cam to eat up the bearing.
If you look just behind the oil passage hole, you can see where the bearing didn't wear where the annular groove was.
It was very confusing why the engine had poor oil pressure as everything else checked out fine. During disassembly, the cam would not come free of the block. It took a little tug with a slide hammer to get it out.
The moral is, even the best make mistakes. Assume nothing.