Discussion Starter
·
#1
·
Here is a simple "how to" install a temp gauge on a 2003 Disco II. I went with the temp gauge from Glowshift.
Tinted 7 Color Water Temperature Gauge
What you need:
Extra 18 Gauge Wire (Red, Black, Green, Yellow)
Splicing Pliers
Teflon Tape
Water Sender Attachment (32MM)
32 MM or 1 1/4 Inch Water Sender Attachment
2x "add a circuit" fuse taps
2x 3amp fuses
and some wire connectors, Everything else including the temp sender comes with the gauge out of the box.
First you need to wire up the gauge. I choose to "add a circuit" into the fuse box. The "add a circuit" connector can be purchased at your local Autoparts store for about $5 each. Dont forget to get some 3amp fuses. The red wire needs to plug into a "switched" 12v source. The black wire needs to be grounded to the vehicle, I chose to ground it to a bolt near the fuse box. The yellow wire needs to plug into an "unswitched" source, meaning a source that has constant 12v power to it when the key is not in the ignition. This is what keeps your lighting settings on the gauge when you turn the vehicle off and back on.
Here is my fuse box with the tap into the two fuses I chose for the red and yellow wires.
Here is where I grounded the black wire right under the fuse box.
then run the green wire through the firewall and hook zip tie it up nicely and do the next step.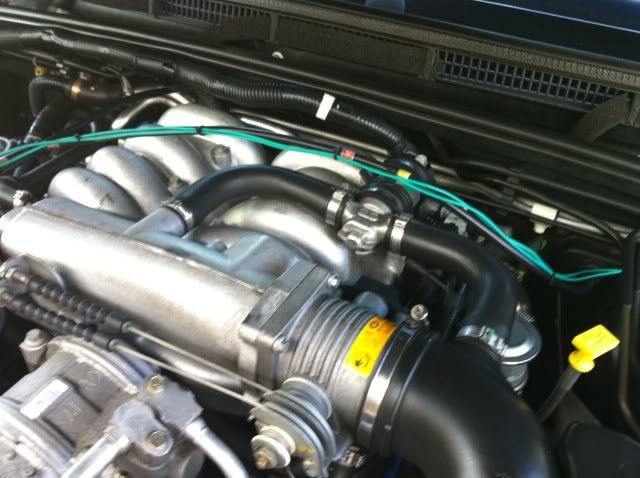 Cut your top radiator hose at the location shown in the picture and install the temperature sender attachment and temp sender. Dont forget to put some teflon tape on it.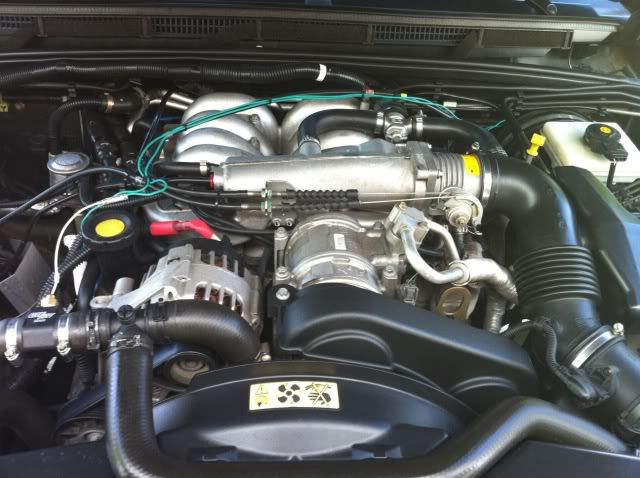 Connect your green wire to the white wire from the temp sender.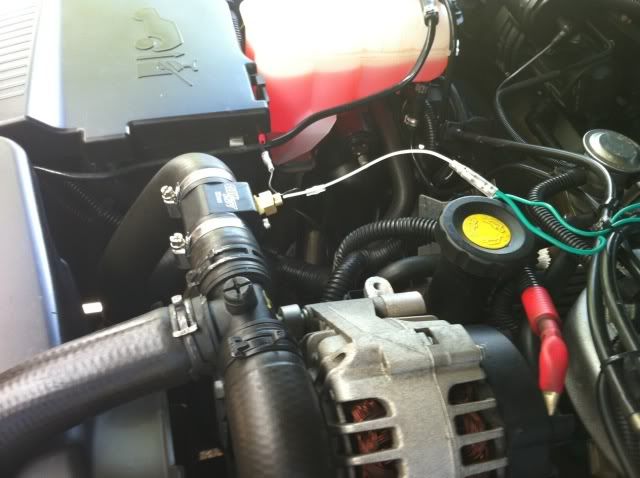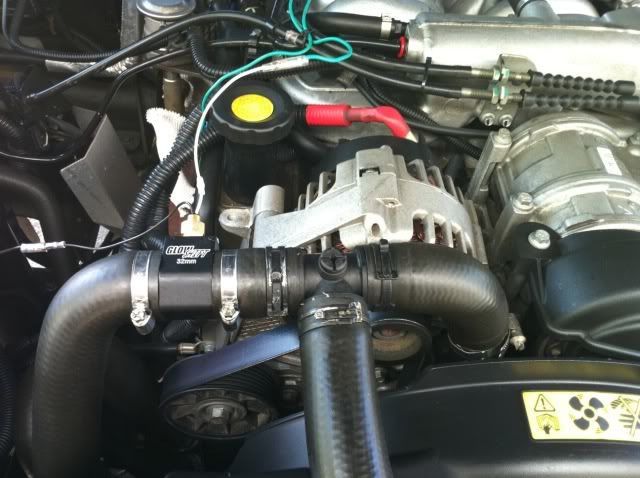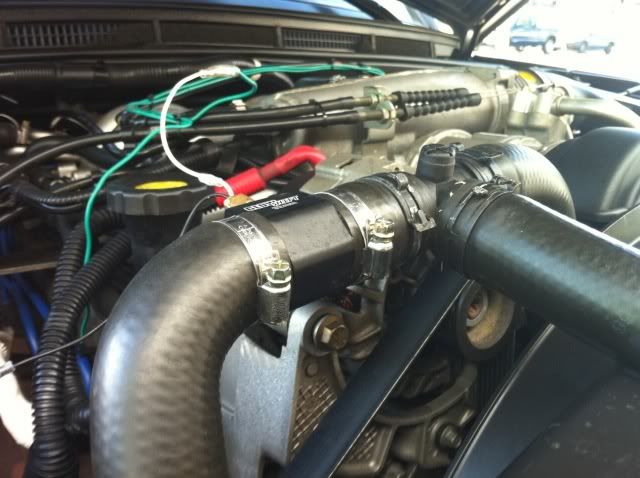 the black wire from the temp sender I grounded it to the battery.
I also purchased a universal dual gauge A pillar pod and works and fits nicely! The only thing you lose is the left tweeter. I disconected it, or you can drill small holes in the A pillar pod for the sound to come out. Here it is!
Universal Dual Gauge A Pillar Pod
This is what my gauges look like. In the pics the oil sender is still not hooked up, that's why its ready max.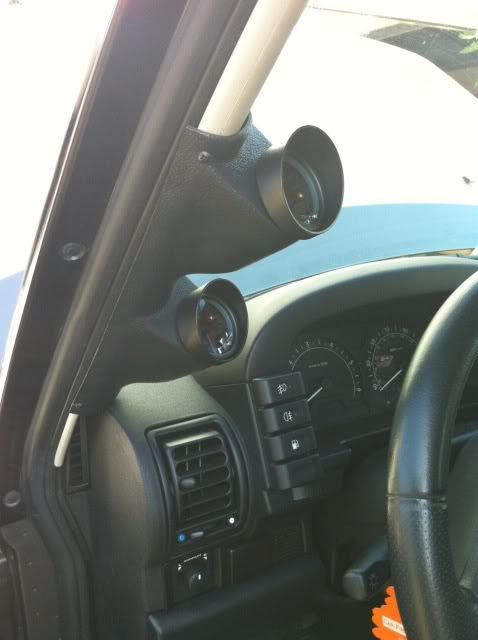 Hope this write up was helpful.